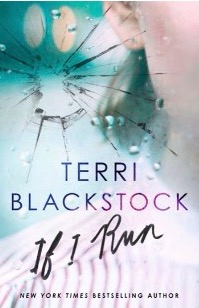 The story behind If I Run, on Terri's YouTube Channel.
Video Trailer of If I Run.
Twisted Innocence is a 2016 Christy Award winner for Suspense!
Listen to these interviews with Christy Winners on Chris Fabry Live, and learn what prompted them to write these stories.
I'm honored to be among the "Top 40 Christian Authors of Today." See the list here.
If I Run interview with Mocha With Linda.
Hope for Women Magazine names If I Run one of the books they're excited about in 2016.
Truth Stained Lies is the winner of the 2014 Carol Award for Best Mystery/ Suspense! Thank you, ACFW!
The Restoration Collection–All four books in the Restoration series (Last Light, Night Light, True Light, Dawn's Light) now available for as low as $8.99 at your favorite online retailer!

The Intervention Collection–All three books in the Intervention series (Intervention, Vicious Cycle, Downfall) now available for as low as $8.99 at your favorite online retailer!
See the audiobook trailer for  TRUTH STAINED LIES, with an excerpt read by Gabrielle De Cuir.
See Terri's messy writing space at Tricia Goyer's blog.
Read the story that inspired DISTORTION at LitFuse.
Read Terri's interview with Suzanne Woods Fisher about her journal to publication, her biggest distractions, her best and worst moments as a writer, etc.
Learn why Terri writes the kind of books she writes, at Lena Nelson Dooley's blog.
Watch Terri's interview about TRUTH STAINED LIES and her start as a writer. (Scroll down.)
Video interview with Alton Gansky for Writer's Talk here.
Interview with Susie Larson's Live the Promise, on My Faith Radio here.
Interview on American Family Radio's "Today's Issues."
Read Terri's interview with Larry Timm here.
Read Terri's interview with FaithWriters here.
WBCL FM Radio, Indiana: Listen to Terri's interview about DOWNFALL and the Intervention Series here.
COVENANT CHILD has been reissued with a new chapter and other added material. This is one of Terri's favorite books, illustrating God's grace and redemption. Buy or Read More Now!
Chris Fabry Live Interview with Terri about DOWNFALL. Listen here.
INTERVENTION and VICIOUS CYCLE— New York Times Best-Sellers!
PREDATOR receives 2011 Carol Award for Best Suspense Novel! Thanks, American Christian Fiction Writers.
SOUL RESTORATION: HOPE FOR THE WEARY (30 Days of Confessions and Meditations by Terri Blackstock)—Revised! Kindle or Nook.
2011 FamilyFicton Readers' Choice Awards–Readers voted and put Terri in the Top 10 of all Christian writers, and #1 in the suspense category. Thanks to all of you who voted!
RT Career Achievement Award— Thanks, RT!
INTERVENTION receives the Carol Award!–Suspense/Thriller category.
Blackstock Interview with ChristianBooks.com—If you want to know the personal story behind INTERVENTION, you'll enjoy this interview.
Check out the wonderful PREDATOR review by OneNewsNow.com, by Randall Murphree.
Blackstock Interview on Hook 'Em Book 'Em Blog with Mark Young. Learn behind-the-scenes info about the writing of PREDATOR.
Listen to Terri's interview on Moody Radio's "Chris Fabry Live". Terri talks about the personal family struggles that inspired her to write INTERVENTION.
Watch Terri's 700 Club interview, where she shares what led to her writing of Intervention.
Listen to Terri's interview on Destiny Talk Radio with Krista Abbott
Terri's Acting Debut: What Writers Do While Their Books Remain … Unwritten.