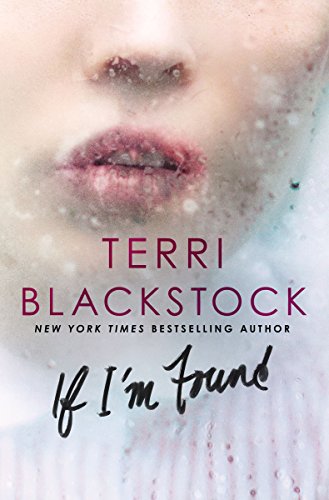 Casey doesn't know why Dylan let her escape just as the police were closing in, but she knows she's got to hide again. New name, new look, new city, new job. But hiding isn't enough. Somehow, she's got to bring Brent's killer to justice. Can she gather enough evidence without getting caught? And even though she wants to trust Dylan, can she really?
About the Book
"Emotions, tensions and suspense all run high in this fast-paced, edge-of-your seat thriller. The continuing storyline in Blackstock's If I Run series keeps readers hungrily devouring each new book and waiting impatiently for the next… Romance and faith elements, as well as a focus on PTSD, are slightly more overt in this sequel than its predecessor, enhancing the story even further."–Romantic Times
"Although it would be useful to read the series in order, Blackstock includes helpful recaps of previous events to bring new readers up to speed. With nimble use of alternating viewpoints, Blackstock has delivered a fine follow-up to If I Run that ratchets up the tension for the final installment."–Publisher's Weekly
About If I'm Found:
Casey Cox is still on the run, fleeing prosecution for a murder she didn't commit. Dylan Roberts–her most relentless pursuer–is still on her trail, but his secret emails insist that he knows the truth and wants to help her. He's let her escape before when he had her in his grasp, but trust doesn't come easily.
As Casey works to collect evidence about the real murderers, she stumbles on another unbearable injustice: an abused child and a suicidal man who's also been falsely accused. Casey risks her own safety to right this wrong and protect the little girl from her tormenters. But doing so is risky and just may result in her capture–and if she's captured, she has no doubt she'll be murdered before she ever steps foot in a jail.
In this riveting sequel to the USA Today bestseller If I Run, evil lurks, drawing Casey out of the shadows … but there is light shining in the darkness. Is Dylan a provision from the God who loves her, or another heartache yet to happen?
Disclosure of Material Connection: Some of the links in the page above are "affiliate links." This means if you click on the link and purchase the item, I will receive an affiliate commission. I am disclosing this in accordance with the Federal Trade Commission's
16 CFR, Part 255
: "Guides Concerning the Use of Endorsements and Testimonials in Advertising."